This is a guest blog post by Devin Jordan of IdentityMine.com. Devin discusses some of the benefits of using an expert-evaluation based model, rather than a pure user-centred method. Read on to see his argument, and comment on what you think!
Imagine you are standing at an intersection of a dusty road in the middle of nowhere.  You have to make a choice regarding which direction to go.  Do you flip a coin?  Follow an instinct?  Check for footprints from earlier travelers?  Stand in one place until someone else comes by to provide insight?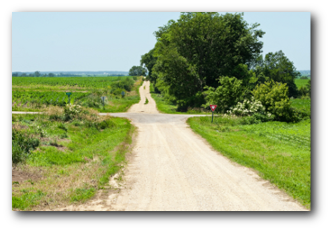 You are faced with decisions every day – this may be as simple as choosing the correct freeway exit, or deciding between health insurance policies. You might even be choosing between software development companies. Each time you are faced with a decision, you most likely take one of two approaches: Methodical or Instinctual. They both work just fine, but more than likely, one works better for you.
Design engineers are unique because they are faced with decisions regarding someone else's needs and goals, rather than their own.  The methodologies most often deployed by User Experience Designers are User Centered Design (UCD) and The Genius Method (aka Rapid Expert Design).   While it may seem counter intuitive, our UX team actually needs to understand how our clients make decisions first, and deploy the appropriate methodology for them (rather than require our clients to adapt to our preferences.)  Luckily our team has been around the block a time or two (or three) so we can easily work with either approach.
It is critical to understand the distinctions between the Genius Method and User Centered Design, as each approach can benefit and facilitate the design process differently.  In addition to client comfort zones, we also have to consider time/budgetary constraints, and team dynamic.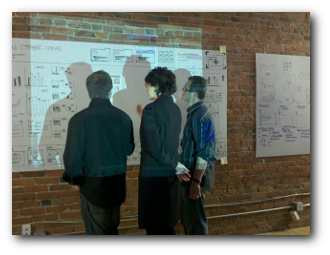 User Centered Design
User Centered Design involves a methodical approach, including hypothesize, test, analyze, adjust, test, analyze, adjust, and so on until certainties are in place and the project can launch. A project taking a UCD approach most likely includes extensive wireframes, user research (including user testing, and focus groups), A/B testing, beta launches, etc.  User-Centered Design  processes are well-known, stable, and can guide teams when creat­ing software applications. UCD moves slower, but with greater certainty. UCD, combined with our project management discipline and advanced development teams, ensures that your users get the most predictable outcome possible with your software development project. Although UCD is one of the most common practiced design methodologies, it has a few drawbacks: focus groups may not be representative of the actual user base; and it can be a longer process, which often costs more money. Nonetheless, UCD is still a very effective approach to concepting and designing software applications with measurable benefits to the end users.
Here's an example a project IdentityMine created using the UCD approach.

IdentityMine worked with Graphic.ly, a startup focused on comic books and the ecosystem built around them. The challenge was to translate their passion for comics and their leadership in the space to a mobile application for the pre-released Windows Phone 7 platform. We focused on a selection of user scenarios that highlighted what was to come in the final shipping build. The resulting application is a culmination of all of the feedback we received from both users and Graphic.ly personnel as we developed the entire experience using Silverlight from login to purchasing and reading comics.
The Genius Method
The Genius Method is inspiration-based – it relies on the visual design and user experience  teams to make decisions based on their intuition, experience and expertise without significant external input. The Genius Method is certainly the more romantic of the two – it implies that creative geniuses are at play inventing delightful experiences that surpass convention. If you are fond of certainty, this may seem like a barbaric approach – but when it comes to creating a product, you may benefit from the unconstrained approach.  Since the Genius Method relies heavily on inspiration, it is best suited for designers with many years of experience. This approach is generally  faster than UCD, with sizeable cost benefits because it relies on the intuition of the design team, rather than using a controlled data set and user research. You will come to conclusions faster and with less systematic documentation, and there is less risk that a brilliant concept will be dismantled by research participants  that don't actually know what they want in the context of your concept, and team meetings.  It is the individual nuances of the Genius Method that makes it such an effective and innovative design methodology.
Here's an example of a project IdentityMine created using the Genius Method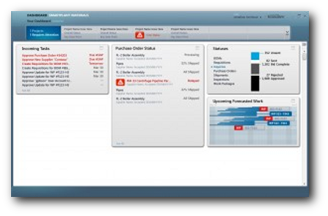 Intergraph is a leading global provider of engineering and geospatial software. We were asked to revamp their Security, Government, and Infrastructure division. Using the Genius Method, key improvements were made across Intergraph's application suite to standardize UI, improve screen layouts, and streamline user workflows. We successfully completed this by employing our expert UX design gurus to brainstorm, envision, and then architect the overhaul of the application suite.
So how do you decide which way to go?  Is User Centered Design right for you and your project, or are you more suited to the Genius Method?
Go with UCD if:
You like predictable, measurable results
User testing is a significant source of decision-making confidence for you and your team
You are risk averse
You  have the time and budget to devote to repeated testing and validation
Go with the Genius Method if:
You are working with a highly experienced team (like ours!)
You trust your colleague's intuition
You trust your own intuition
You have a deep understanding of your end users' ultimate goals
How do we do it?
IdentityMine is significantly proficient at both the Genius Method and UCD – our team of experts has the essential background and knowledge to make educated design decisions – resulting in a rich user interface that complements the end-user experiences.  We've also navigated the complex waters of User research, and UX design.  Hopefully this information will help you as you launch your next project (or take your next road trip).