I regularly write, present and talk about user research for games. Below is a selection of my talks, articles and books.
The Books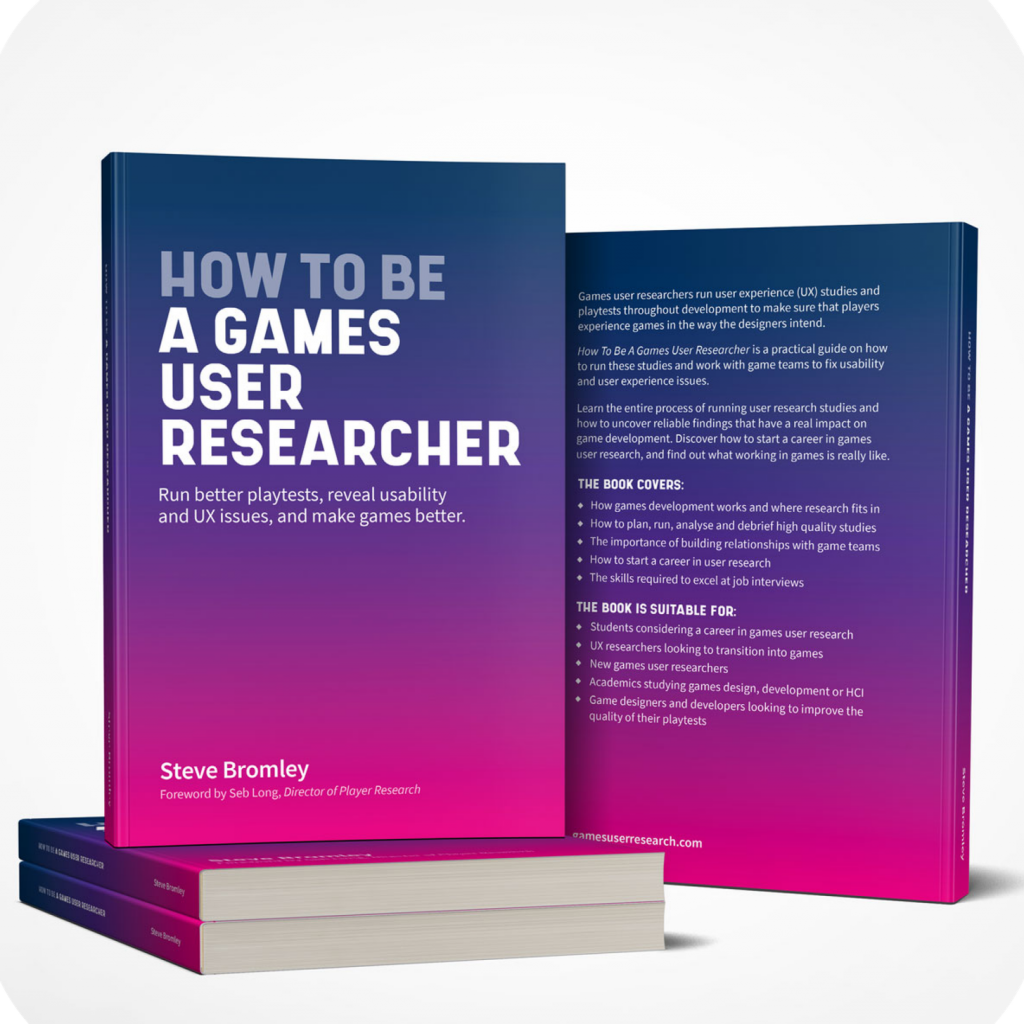 How to be a games user researcher (2021)
How to be a Games User Researcher covers everything you need to know to get paid to run playtests.
Learn how games get made, how to plan and run games user research studies, and get your first job in games.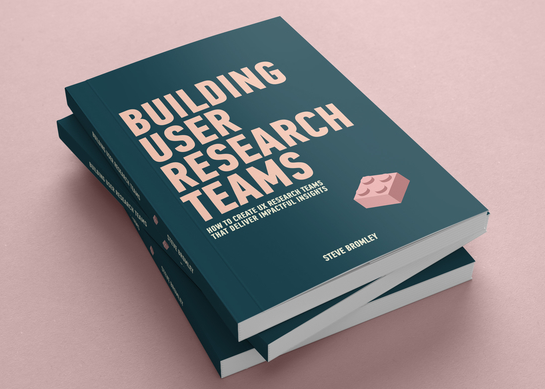 Building user research teams (2020)
Building User Research Teams is the best-selling step by step guide on how to start a new UX research team.
Learn how to convince colleagues that user research is worthwhile, equip a new UX team and run impactful studies that improve products.
Book Chapters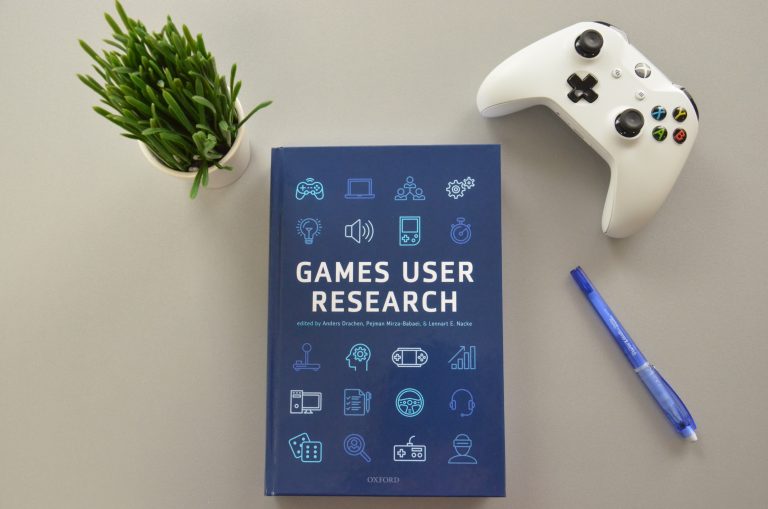 Interviewing Players – Games User Research (2018)
Steve Bromley discusses player interviews in chapter 10. Interview tips are provided as well as an exploration of the preparation of an interview as well as methods used in GUR such as interviews during the session and final interviews. The chapter ends with a discussion of data capture analysis and thoughts on the future of interview methods.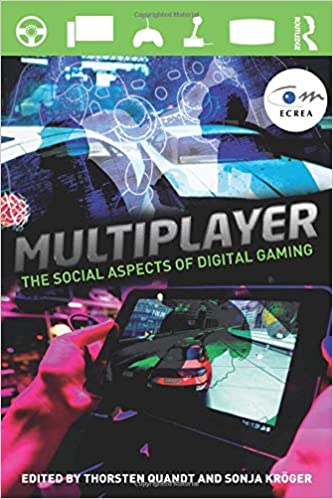 Measuring Social Interaction in Games – Multiplayer: Social Aspects of Digital Gaming (2013)
The chapter 'Measuring Social Interaction in Games' covers lessons from a collaboration between Vertical Slice and Relentless Software, defining and measuring the forms of social interaction found when people play games together, in order to inform the development process
---
Industry Talks
How To Get Games User Research Experience Without A Job – Games Research & UX Online (November 2021)
A guide for juniors on how to develop research skills independently, stand out from the crowd of junior job applicants, and get the experience needed to land a first user research job.
Better Playtesting For Indie Developers – Develop Conference (October 2021)
How teams with smaller budgets can apply games user research best practice to maximise the value of their playtests.
The five essentials for new user research teams – Keynote speech at UXCon Vienna (October 2021)
Increasing the impact of a new research team through advocacy, education and solving the right problems.
Increasing Research Impact through Collaborative Studies – GRUX Online (November 2020)
How opening up the research process increases the impact of your research studies.
Get In Front of Game Design Decisions – GUR Summer Camp (May 2020)
Using mindmaps to speed up research analysis and debriefs
User Research in VR – Wired Sussex (September 2018)
Best practice for user research in virtual reality, and tips from the front line
Lessons GamesUR Can Learn From 'Mainstream' User Research (with Alistair Greo) – Games User Research EU Conference (November 2017)
How practise from mainstream UX can help games user research grow and evolve.
Minimising simulator sickness in VR – The Research Thing (May 2017)
How to measure and reduce motion sickness when testing virtual reality games.
The User Research Lab at Sony – GDS Lab Tech Meetup (June 2016)
Running User Research for VR – UX Brighton (May 2016)
Some best practise on running user research studies for virtual reality games.
Measuring Simulator Sickness – CHIPlay (September 2015)
Capturing Fun – CHI GUR Workshop (May 2012)
Playing to win? Measuring social interaction in games – Multi.player Conference (July 2011)
---
Articles
Beyond usability testing — Maturing a research team – Leading Research (August 2020)
How teams can beyond usability testing to running higher value studies.
Run The Right Kind Of Research Study With The Double-Diamond Model – Smashing Magazine (May 2020)
How UX research adapts, and our research objectives change from discovery -> launch.
How user research helps make better product decisions – Product Coalition (March 2020)
How to build the case for research, and help product teams apply it.
Create a user research lab on any budget – UX Collective (Feb 2020)
A variety of approaches for UX research labs, from a small $100 lab, to a multi-million dollar upgrade.
My company blog posts with Reach include how to combine generative and evaluative research, how to run research during a lockdown, and how to build a new user research lab – Reach Product Blog (2018-2020)
My company blog posts with Parliament include how to make user research a team sport, how to run GDPR compliant research, and why researchers should avoid counting usability issues. (2016-2018)
Also see my decade of blog posts on user research and games.
---
Interviews
What is the point of user testing? – Game Dev London (January 2022)
An introduction into the value of playtesting and user research, and how to go about it.
Top Six Playtesting Mistakes To Avoid – PlaytestCloud's Meet The Experts (December 2021)
Steve Bromley talks to Playtest Cloud's Elie Mourand about the most common playtesting errors he see,s and how to avoid them.
Games User Research and Playtesting – Interview on Awkward Silences Podcast (December 2021)
An introduction to Games User Research – Interview by gamesindustry.biz (August 2021)
User Research? Game On! – Interview on UserDefenders Podcast (March 2021)
My Journey – Interview by Games Jobs Live (March 2021)
What does a games researcher do? – Interview by Level Up! podcast (February 2021)
How to be a games user researcher – Interview by Seb Long (January 2021)
Games User Research & Establishing User Research Teams – Brave UX (October 2020)
How to start a User Research Team – Product24 (April 2020)
Building User Research Teams – City Interaction Lab Podcast (March 2020)
---
University Talks
How To Be A Games User Researcher: Moving Beyond Running Great Studies – University of Ontario IoT (April 2021)
How communication and other 'secondary' skills are required to be an excellent user researcher.
Games User Research: Making Games Better Through UX Studies – Staffordshire University (May 2021)
What is games user research, and how to become a games user researcher.
Games User Research: Making Games Better Through UX Studies – HCID Centre Seminar (February 2021)
What is games user research, and how to excel at job interviews.
Collaboration in User Research – University of Ontario IoT (March 2020)
How working with our colleagues is essential to high impact research studies
User Research in Games – University of Sussex (2013 & 2014)
---
Events
Games Research & UX Online – Sponsor (2021)
Games User Research Europe – Co-lead (2016)
Games User Research Europe – Co-Lead (2015)
---