My book 'Building User Research Teams' came out this week.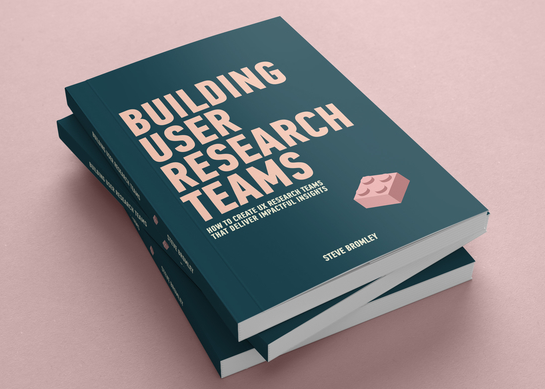 It can be purchased on Amazon as paperback or ebook.
Some more details on what's in it can be read on it's website www.buildinguserresearchteams.com
I've been really happy with the reception so far – it's topped Amazon's new releases lists for 'Web Site Design' and 'User Experience & Website Usability', and lots of people I respect have said lovely things about it.
If you're still unconvinced, extracts will be shared as blog posts over the next few months.
Don't hesitate to get in touch if you have any questions!